We personalize your Kendo wears and gears with your name and original designs.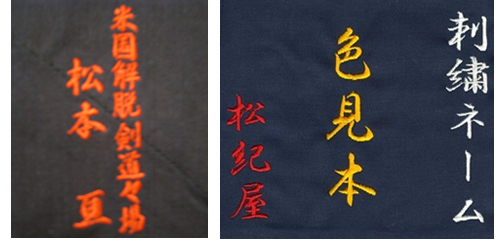 In Japan, most of Kendo players and masters personalize own Kendo wears and gears by placing your name and Dojo name on them. Usually the name embroidery is placed on the front part of Kendo-gi and the top of Hakama, or the bottom of Men and the wrist part of Kote. You can also place your name on Shinai or Bogu bag and Tasuki or Flag as well. The name embroidery is individually stitched with your choice of colors and fonts which are listed in the bottom of page. Please ask our Kendo masters any questions and special design embroidery at 626-872-2379.

Where to place your name?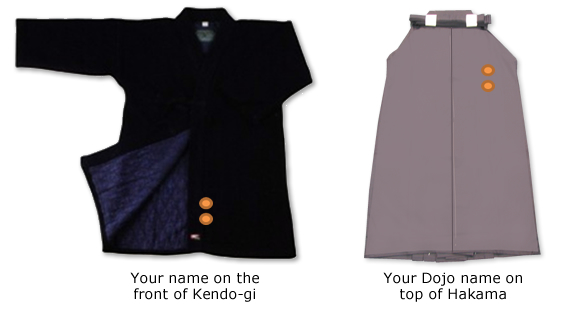 *Size List

A. Standard size - 2cm x 2cm square
1 to 3 letters
4 to 5 letters
5 to 10 letters
More than 10 characters
B. Optional sizes
3cm x 3cm
4cm x 4cm
5cm x 5cm
6cm square to 10cm square
11cm square to 15cm square
16cm square to 20cm square

*Sample Embroidery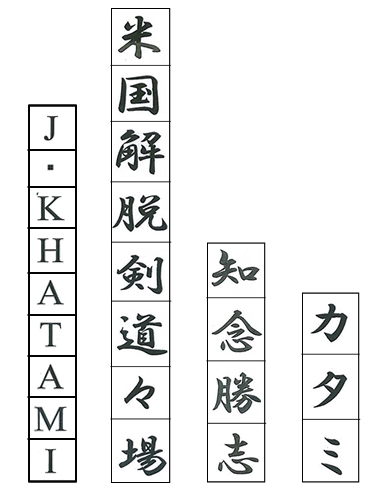 *Available Color Samples

Please tell us your choice of color.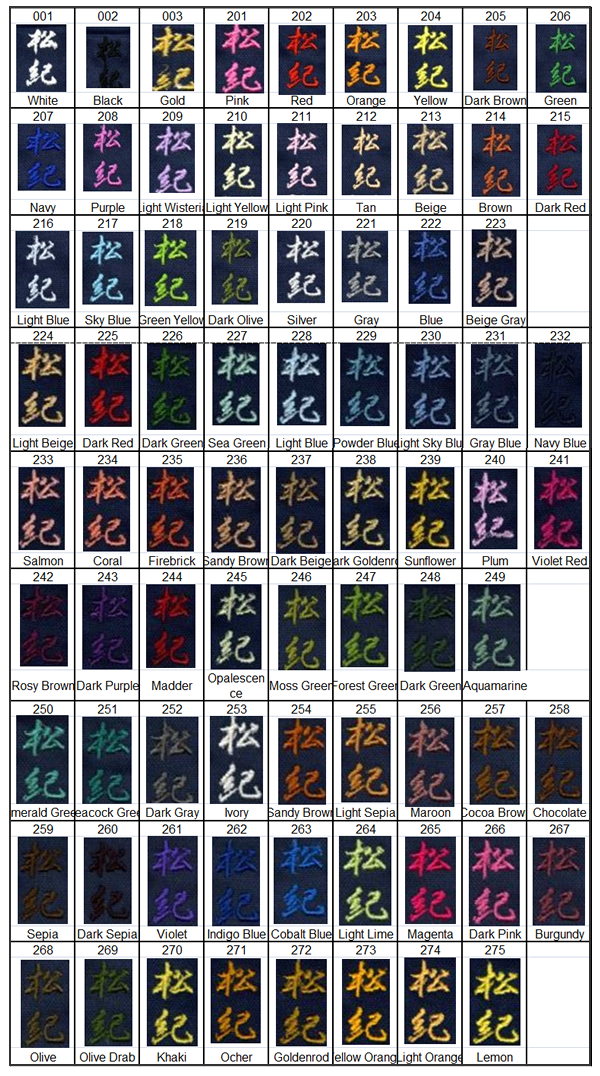 Available Fonts Please ask our Kendo masters for special fonts and designs.

Japanese Font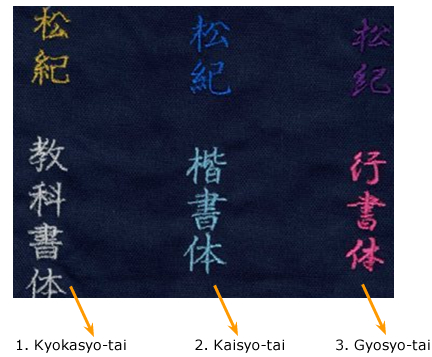 Alphabetical Font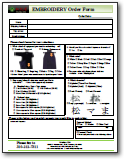 How to Order
Please download Order Form and send it to us by fax.
*Fax:
626-872-2379
Download "Embroidery Order Form"